Hotel Facilities & Services
Use of Internet is complimentary. All rooms, public areas have WIFI.
Complimentary welcome Tea/ Coffee in season is provided on arrival.
Two Bottles of drinking water is provided complimentary on daily basis.
Every room has 32″ Sony LCD TV, safe deposit box.
Restaurant (A La Carte and Buffet)
Bhutanese, Chinese, Continental and Indian
The agents reserving the rooms shall make 30% deposits to confirmed rooms, subject to non- refundable if canceled and the  balance of 70 % before the guest check in or on check out time.

The confirmation of number of rooms shall be made by the hotel, upon receiving request for reservation from the agents. Such confirmation shall be communicated through accepted procedure, and it shall be subject to the availability of rooms.
The agents shall inform the hotel management immediately on any kind of changes, so that other agents on waiting list can be accommodated.
The agents shall be contracted if the hotel management gets any query for the reservation on dates over lapping your reservation dates till the advance is deposited as per clause given above. The hotel management reserves the right to allot rooms to other agents of the above stated deposit is not made on time.
All correspondence concerning reservation or cancellation has to be made in writing.
Hotel management shall levy cancellation charges as follows:

A) High Season
Cancellation made within 31-60 days from the date of arrival: 50% Cancellation made within 30 days from the date of arrival: 100%
B) Low Season
Cancellation made within 11-30 days from the date of arrival: 50% Cancellation made within 10 days from the date of arrival: 100%

FOC:  Every booking above 15 rooms per night 01 single room 100 % free + 50 free on Food it applies to team leader too.

Complimentary: Season time subject to availability of room, Off- Season base on Volume of business.
Normal check in time is 2 pm / check out time is 12:00 pm.
Request for early check in may be considered depending on room availability.
Request for late checkout may be considered depending on room availability and on a chargeable basis.
CONFERENCE & BANQUET
Our versatile meeting and conference rooms can be suited to both small and large gathering. The banquet hall can facilitate different sitting arrangement such as auditorium style, banquet style, hollow square style, classroom style, U-shaped style and conference style with two different halls Cocktail party hall, Marriages, birthday etc. with a capacity of  40 & 250  respectively as per client choice on the fifth floor  of the hotel with magnificent space & facilitates. Our conference rooms feature high-speed Internet access and modern audio visual services, take advantage of our convenient conference and banquet at the top floor of the hotel with No interference or disturbance on your own choice of space.
 OUR RESTAURANT
Defined the Comfort & Choice of your taste!                      
Our Restaurant caters all – day dining multi- cuisine restaurant, located on the 3rd floor and can accommodate up to 60 heads with a sit facing riverside and the mountains.
We have a variety of international dining options at the restaurant. Stop by our casual, all-day restaurant for a captivating array of Bhutanese, Chinese, Indian and Continental flavors.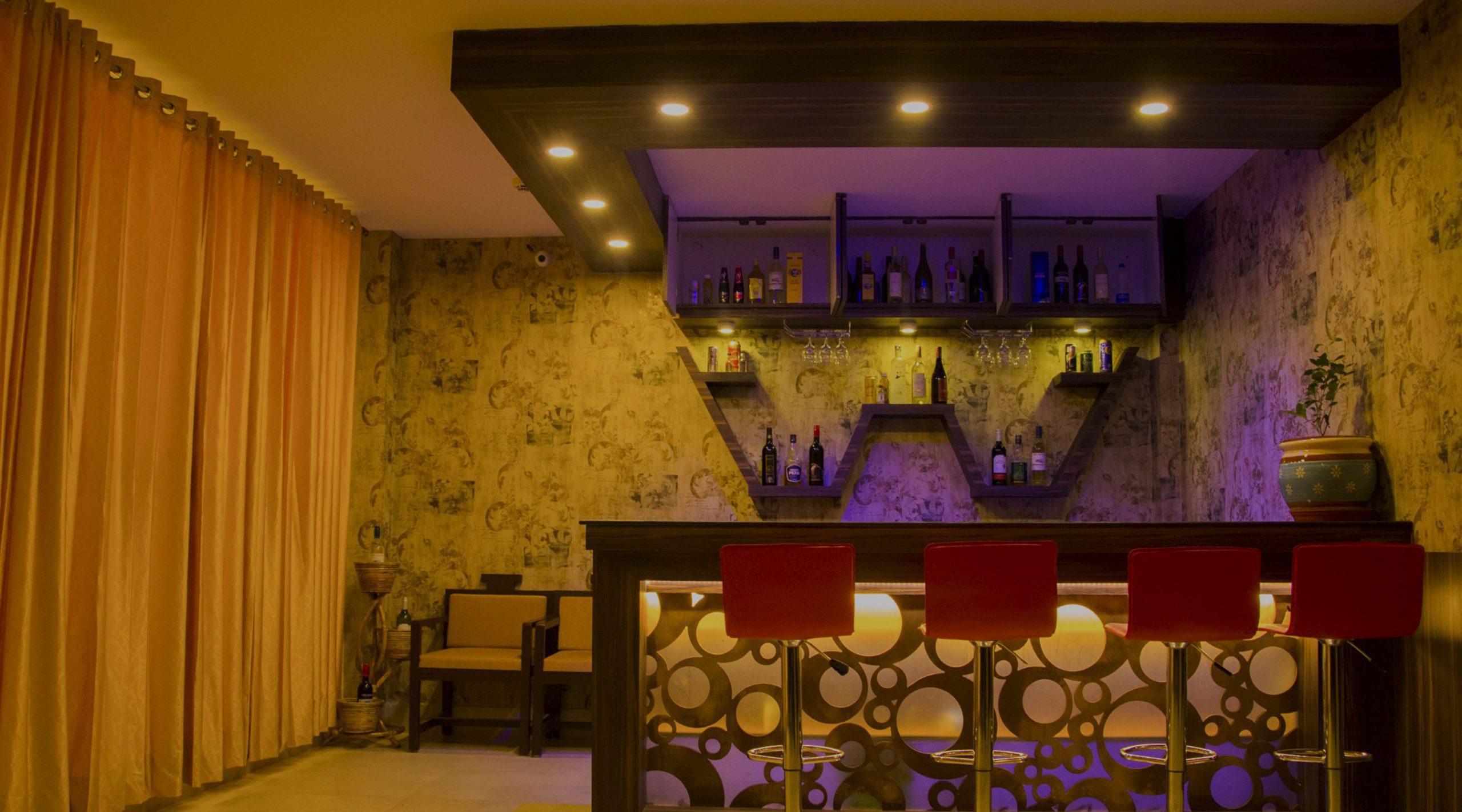 THE RELAX- HOUSE (BAR) 
We offer your choice of relaxation or for you special someone with a romantic getaway, or would you like to indulge in munchies until the sun goes down, maybe you'd like to unwind yourself at our refined and spacious Relax house adjacent to the restaurant. Whether you are here for a corporate meeting or winding down after a tiresome tour, enjoy a sip of our fine collection of local and imported liqueurs. Choose from a selection of the best cocktails, mock tails and wines coupled with a delectable variety of snacks.